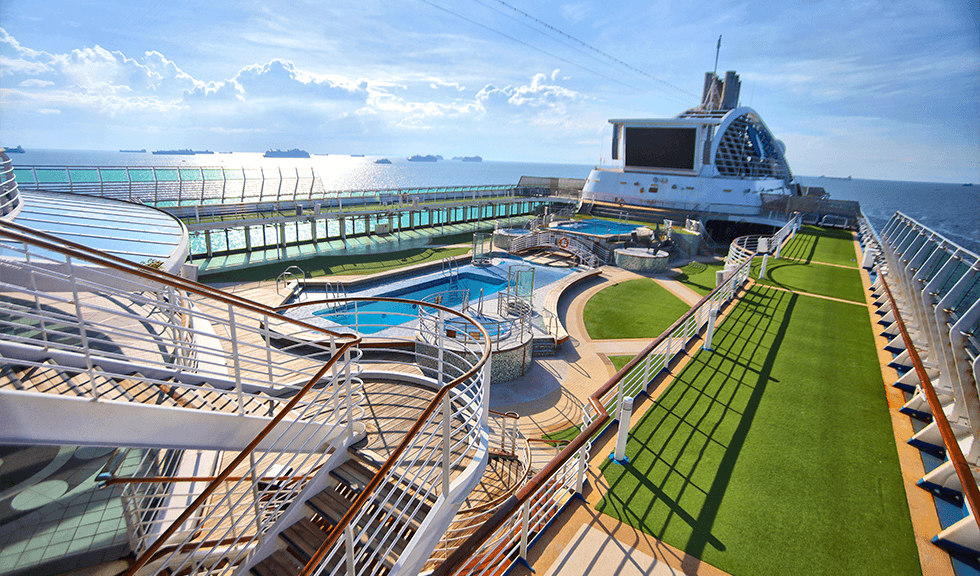 With 9 passenger decks and offering a spacious,
relaxing environment for your around-the-world journey,
Pacific World is the largest ship ever sailed in the 37-year history of Peace Boat.
Coupled with a wide variety of Peace Boat's original activities,
your life on board will be as full, if not more, as your life on land.
Treat yourself with culinary sensations of the daily changing menus in the restaurants;
Relax on the open deck while the sun sets;
Chill with new friends at cafes or bars of your taste
— A journey of new discoveries and lifelong memories start here.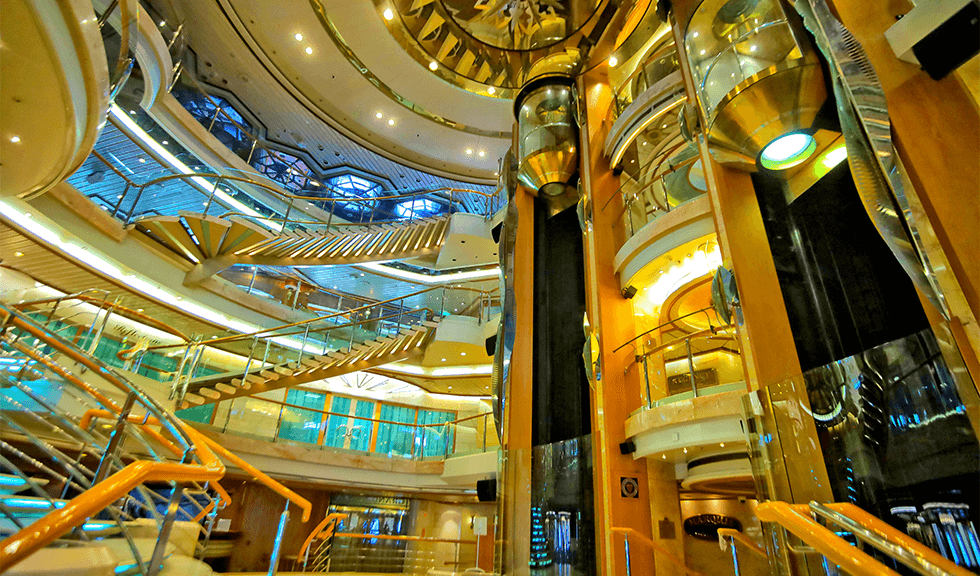 4-Storey Atrium
The moment you step into the ship, the grand atrium welcomes you with its 4-storey high ceiling and natural light pouring in from windows all around, through which you can gaze upon the ocean.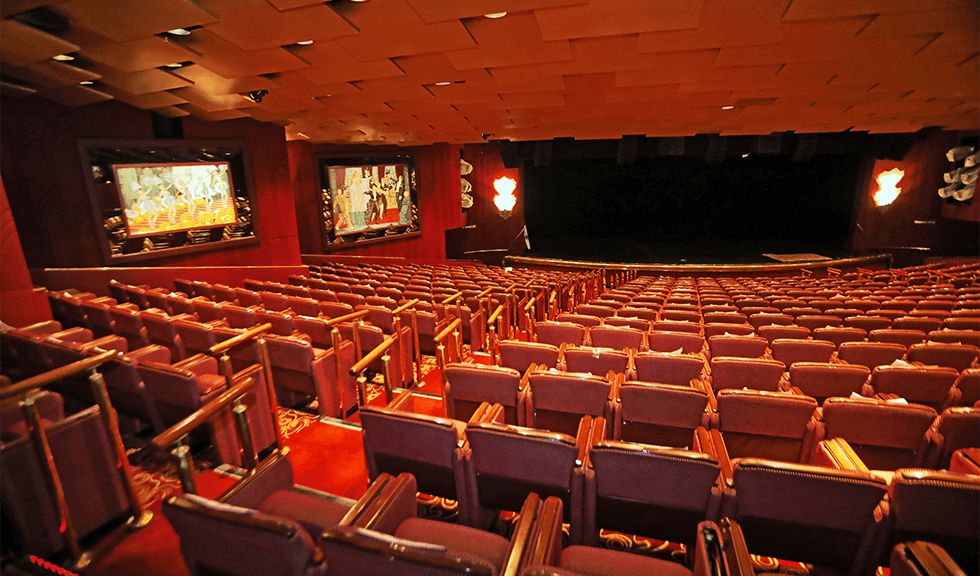 A Cozy & Welcoming Space
Guests are promised an elevated, vibrant Peace Boat Cruise experience with our original onboard activities and other fascinating entertainment to be held at our lounges, a wide variety of bars and restaurants.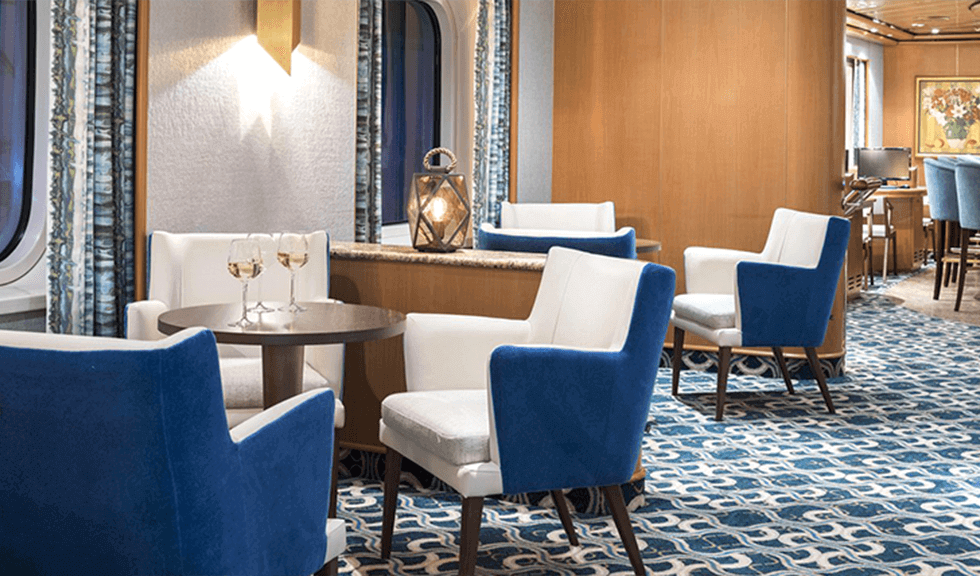 Cafes, Bars & Lounges
Listen to live performances by the ship's band, and enjoy the mellow atmosphere in the cafe or dance 'til your heart is content at the spacious lounge. The ship has a myriad of cafes and bars of different styles and ambiance for you to relax in after a long day of sightseeing.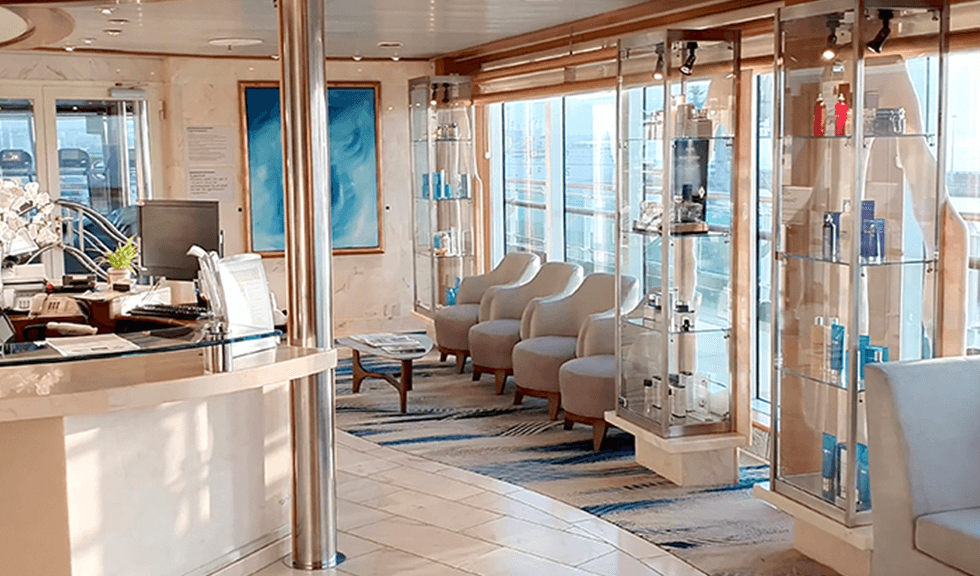 A Cruise of Beauty & Well-being
For our health and beauty conscious guests, we have also prepared a series of services and facilities to meet your needs. Pamper yourself with massage therapies and other cosmetic treatments at our spa or break some sweat at our well-equipped fitness center.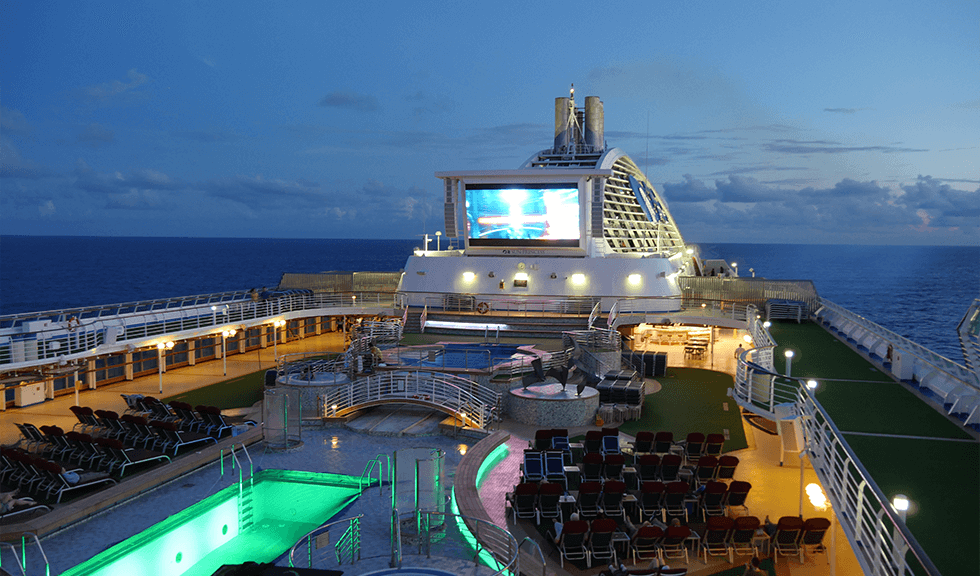 Feel the Sea Breeze in the Open Air
Open decks on the upper floors offer a panoramic view of the ocean. You can take a stroll and appreciate the scenery or hold a drink in your hand as you catch some sun next to the pools. Watching movies played on the giant LCD screen under the starry sky is something only possible on this cruise.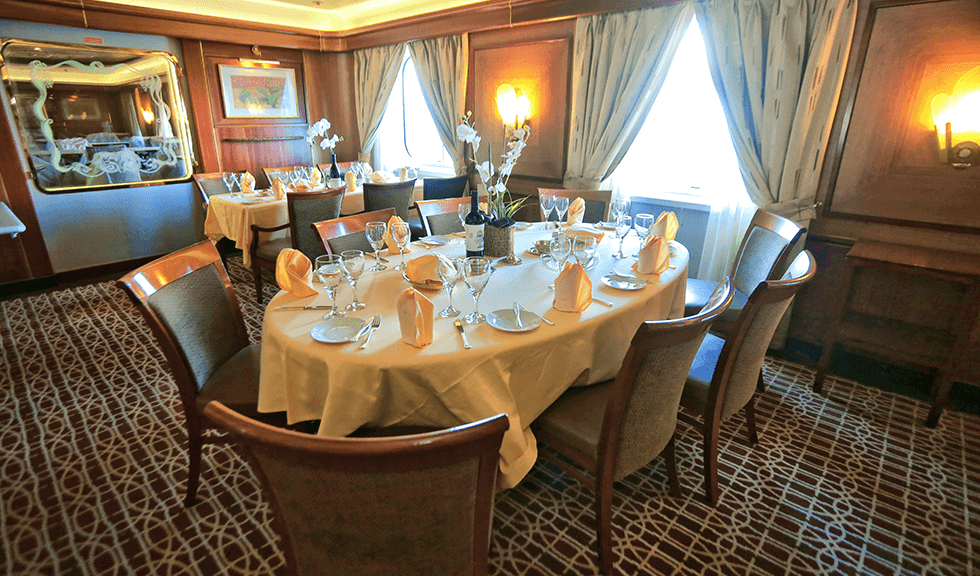 Adding Flavors to Your Cruise
Food is arguably the quintessential part of travel. As the cruise journeys to different parts of the world, the restaurants will serve signature dishes of our destinations made with fresh and locally sourced ingredients, to give your taste buds an around-the-world journey.